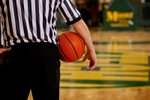 Our commitment to excellence has made us the go-to choice in Scorer's Tables for Athletic Directors, Coach's and Sponsors of basketball/volleyball teams in K-12 schools, Colleges and Community Colleges all over the US. Our scoring tables are designed to enhance the game experience for players and spectators alike, with state-of-the-art technology and customizable options. Our unique integrated possession and bonus indicator system, and Lifetime warranty sets us apart from all competition. Our exciting Digital products allow you to raise unlimited funds for your athletic program, there has never been a better time to upgrade. 
Varsity Image Scoring Tables has been a trusted scorer's table provider for over 30 years and shipped over 12,000 Scoring Tables Worldwide.
What can we build for you?
Happy Scoring Table Customers!
Years of Experience Building Scoring Tables!